In the past six months, the world has had to adjust to switching from physical meetings to making Zoom and Teams meetings part of our everyday lives in an instant. Big events were first pushed for a few weeks at the time, but now, even fairs, classes and seminars have become digital.
At Helio, we've held streamed events for years, but we've never held this many, this big or this well-produced events. After many thrilling events, we've talked to our clients and tech-partners and compiled a list of the things you need to know about streamed events.
● ● ● ● ●
Virtual events and webinars can be tricky, even for experienced hosts who are used to working with physical events. Keep reading to get our 10 best tips on how to plan a streamed event or webinar and what you should keep in mind during and after the event.
1) What's the goal of your streamed event?
Have you ever sat through a meeting that could've easily just been an email? Perhaps you've called a person but wished you were on video call so you could feel closer to the person on the other end? Think about the goal of your event and whether video would take you closer or further away from that goal.
If you're hosting a class, keep in mind that you may need to use graphics and that you'll likely want to record the entire production. If you want to create a feeling of interaction, chats are the way to go, and you may want to plan a couple of questions ahead of time. If you're hosting a meeting to present important internal news, pick a channel that works for all devices, so even people who are on the go can take part in the event.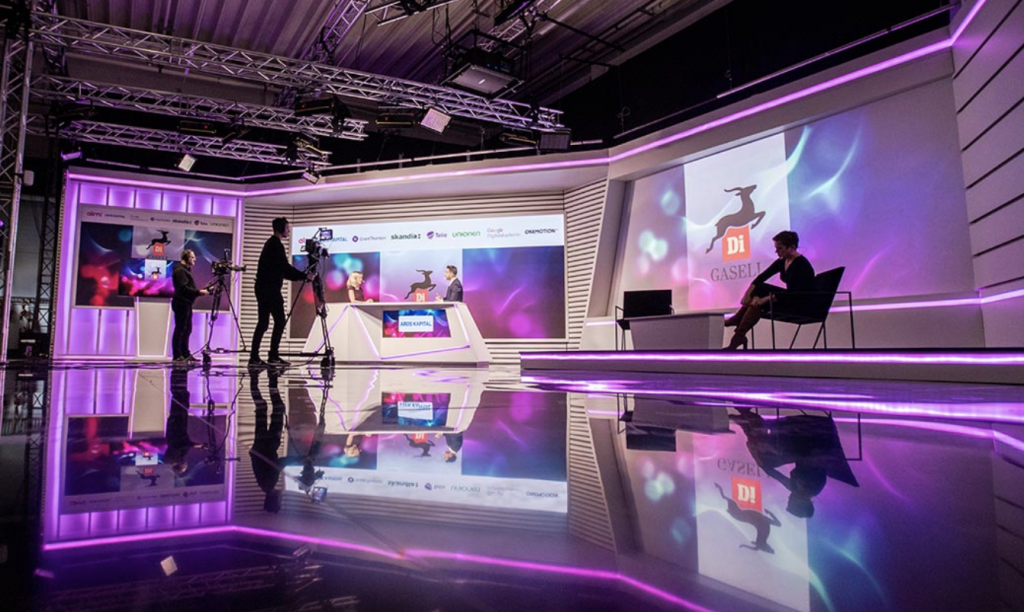 2) The best time of day for your event
The optimal time for a webinar or event certainly depends on your target group and your goal. If you're hosting a class for your employees or clients, these are good things to keep in mind:
According to GoToMeeting.com, the best days to host webinars are Tuesdays, Wednesdays and Thursdays. The best time to hold an event is at 11 AM, but if you have participants in different time zones, find a time between 11 and 15 that works for everyone.
● ● ● ● ●
3) Re-check the tech and do a dry run!
If you're not recording a video that'll be edited, there are no re-takes. Make sure that all your equipment and presenters get one, two or even three test runs before going live and make sure everything works as it should. Keep a colleague in a different spot in the room to make sure the sound works as it should, as sound is usually a weak point. Double check this.
Camera angles: Check that you're getting good angles on your presenter, display or products.
Resolution: Aim for the highest quality possible. A recent poll by Brightcove.com revealed that 62% of the individuals asked would get a negative impression of a brand that presented low quality videos.
Background: Unless you're not livestreaming games, avoid colorful backgrounds or moving objects. Make sure nothing distracts from the speaker.
Access: Try all the log-ins and double check all access codes and links that were sent to the participants.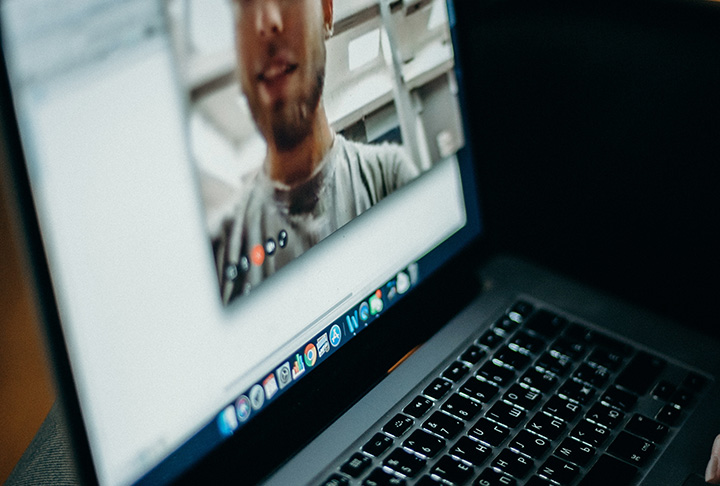 4) Choose the right platform for your virtual event
This is a short list of the best platform for streamed events, organized by event category.
Popular platforms for webinars
Popular platforms for streaming
● ● ● ● ●
5) Engage your audience
When you've invited your audience and decided the content – think about how you can engage the audience and make them interact from start to finish. There are many tools you can use, but again, make sure to try the tools first to make sure it'll be an enjoyable experience and not a hassle for your participants. Here are some examples:
Present live questions or polls by using Kahoot or Mentimeter
Keep questions ready for when you use the chat
Set aside time for questions in your presentation
Have a small giveaway during your presentation that's based on participation
● ● ● ● ●
6) Create a registration page
This is super important if you're presenting for new people or if you have a large audience. Create a simple registration page for your webinar on sites like Confetti or Eventbrite, for example. With these, you can:
Create emailing lists for scheduled invites, reminders and follow-ups
Set an audience limit
Expect more people at your live stream, as you can send reminders
Create a marketing list for future purposes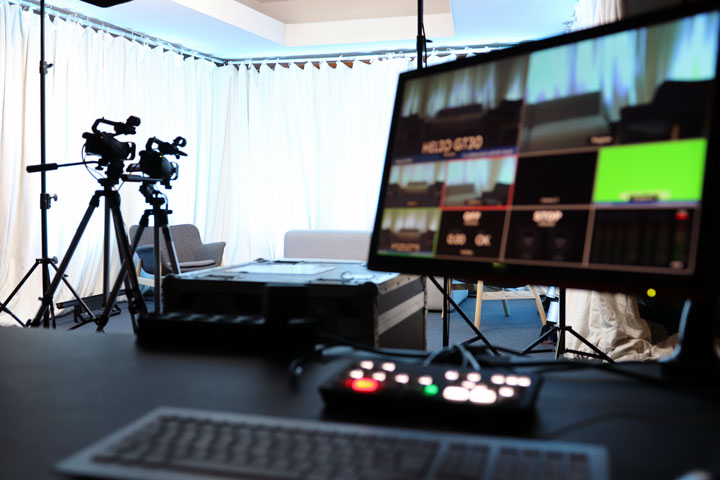 7) Plan ahead for your webinar
Wondering how early you should start promoting your webinar? Start at least a month ahead. Share more information the closer to the event you get, and increase your campaign efforts. Most sign-ups happen the week before the event.
Some suggestions for how to attract attention and increase sign-ups for your webinar:
Post about the webinar on your website, blog or event calendar
Create a Facebook event if that works with your target group, and promote it on your business page
Run paid ads on Facebook, LinkedIn and Google
Post about the webinar on all appropriate media channels, increasing the marketing the closer you get to the event
Promote the event in newsletters and send out a dedicated email about the event two weeks prior to it
Send email reminders two weeks ahead of the event, then one more time a week before the event with more information
Send out the last two email reminders a day before and on the day of the event to up your participation and catch the people who might have forgotten that they signed up for it
Include a link to the event in all your employees' email signatures
Ask the speakers to promote the event on their social media accounts
8) Use a direct line – not WiFi
When it comes to streamed events and presentation, the ones and zeros can't be left behind. That's why you can't use WiFi with events like these. Should someone decide to stream The Wire in 4k right outside your door during the event, that could disrupt your whole production and ruin your webinar. Make sure that the studio or the location uses a direct line.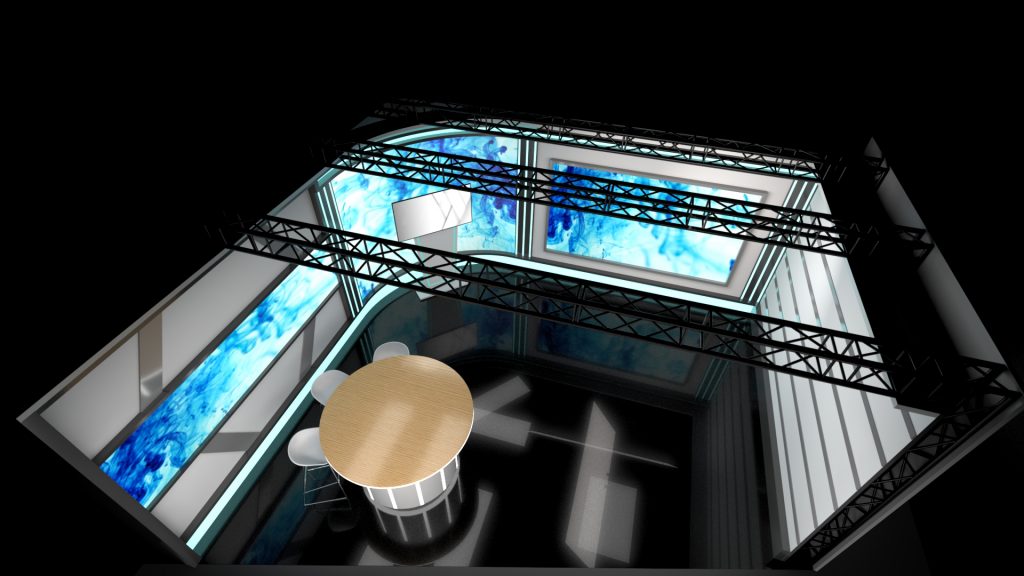 9) It's clear when you're having fun!
The old saying that a smile can be heard through the phone is even truer when it comes to streaming. The difference between working in physical places and digitally is that our body language become less clear to our audience. You will have to work harder to engage them. Laugh, cry, wave your arms around, speak directly into the camera – use all the tricks up your sleeve to increase engagement and communicate energy through the screen.
10) Follow up with all the participants
Sending a thank you email is something anyone can do. But, there are other ways to keep up the enthusiasm when your webinar is over. These are some of our favorite ways:
Include slides and notes that were used during the presentation
If the webinar was recorded, send a link so people can download it and re-watch it later
Send dates for future planned events with sign up links
Send a separate email to the people who signed up but didn't show. Usually, they'll be pleasantly surprised that you noticed their absence and might want more information
Do you have any questions about virtual events, webinars or live streaming? Helio is here to help you. We've got two studios in Stockholm that you can find here and here, and we can bring in tech-partners to all our locations. We've got simple conference packages as well as packages for full-day productions with multiple scenes.
We can guide you through everything tech-related. The only thing you need to worry about is your content and we'll take care of the rest.
Vi finns alltid här för att svara på frågor, så chatta med oss nere till höger här på sidan, eller så hittar du både nummer och mail här. info@helio.se och 08-522 232 00
👋