Today, we can finally tell you what the next step for Helio is. In 2023 we're (re)opening at Peter Myndes Backe 16 right at Slussen! In the building, which will be called Rymden, we've gone all in with all the things we love about offices. Mainly hundreds of exciting members but of course also lounges, a café, yoga room, podcast studio, and a crazy nice roof terrace for both events or lunch in the sun. Here's a little more information about what we'll be drafting and building on in the coming year. 
In 2023, the coworking space Rymden will open after an extensive renovation of the former Tyrénshuset at Slussen. The property will accommodate companies of 100 employees to newly established freelancers. Rymden is like space brought indoors, characterized by playful design and – together with Helio – a new level of ambition around which surrounding services an office building should be able to offer.
Rymden has been developed to offer an inspiring office environment for businesses of all sizes. Here, entire floors can be rented by companies with around one hundred employees, while the coworking part of the property is for everything from one-man businesses to 20 people. Helio, which with Rymden is making its ninth establishment, has developed a holistic approach to the house with a focus on health, learning and dining experiences for all tenants of the house – regardless of company size.
"I believe in creating offices that act as magnets for people," says Patrik Åström, CEO of Helio. Now that we're used to being able to work at home, an office has to include great people, a community, and collaboration for it to be worth going there.
At Rymden we've found an opportunity to create just that, plus it's super central, located at Slussen. We're also excited about the fact that we'll be able to work with all tenants; that even larger companies in Rymden will be able to take part in all the activities and services we usually offer our own members, Patrik says.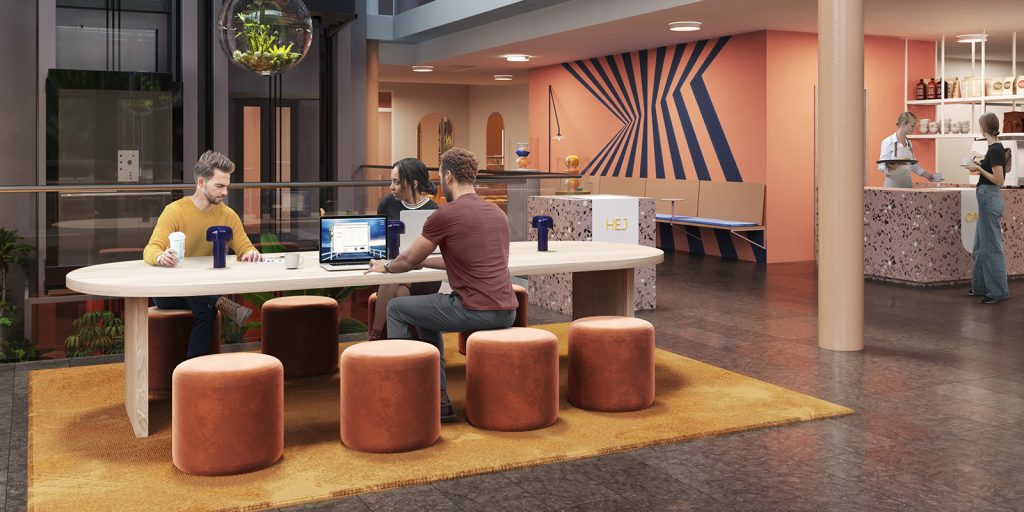 In the house you will find, among other things, the roof terrace Yttre Rymden facing south and overlooking the rooftops, a gym with personal trainer, our own café with a barista and creative meeting rooms. All tenants and members of the house will also be able to take part in seminars, a running club, breakfasts and yoga classes.
"Rymden is a house created during the pandemic and developed to function based on that. From the first conceptual sketch, we've had the ambition to create a meeting place with service, community and flexibility on a whole new level. It's a vision that we've built into the house's DNA. And with Helio, we have the best possible partner to make that vision a reality", says Stefan Lindhoff, CEO of Gemfast.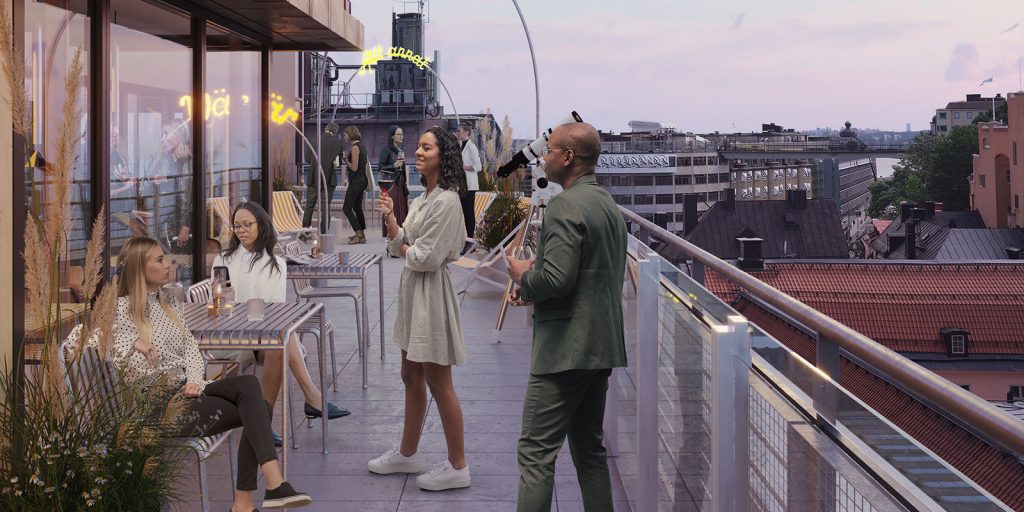 Tenants will be able to move into the freshly renovated Rymden in spring of 2023. The vacant area is currently 4,100 square meters and tenants will have the opportunity to rent both entire floors as well as parts of them. The rental is mediated by Avanti Partners.