We can finally tell you that we are opening new office spaces at the top floor of the DN skyscraper. Aside from our friendly gang with Albin in charge, podcast studio and lovely meeting room, you will also have a panoramic view of the entire Mälardalen. And one of the offices will even have its own 30-meter long balcony for those of you that aren't afraid of heights.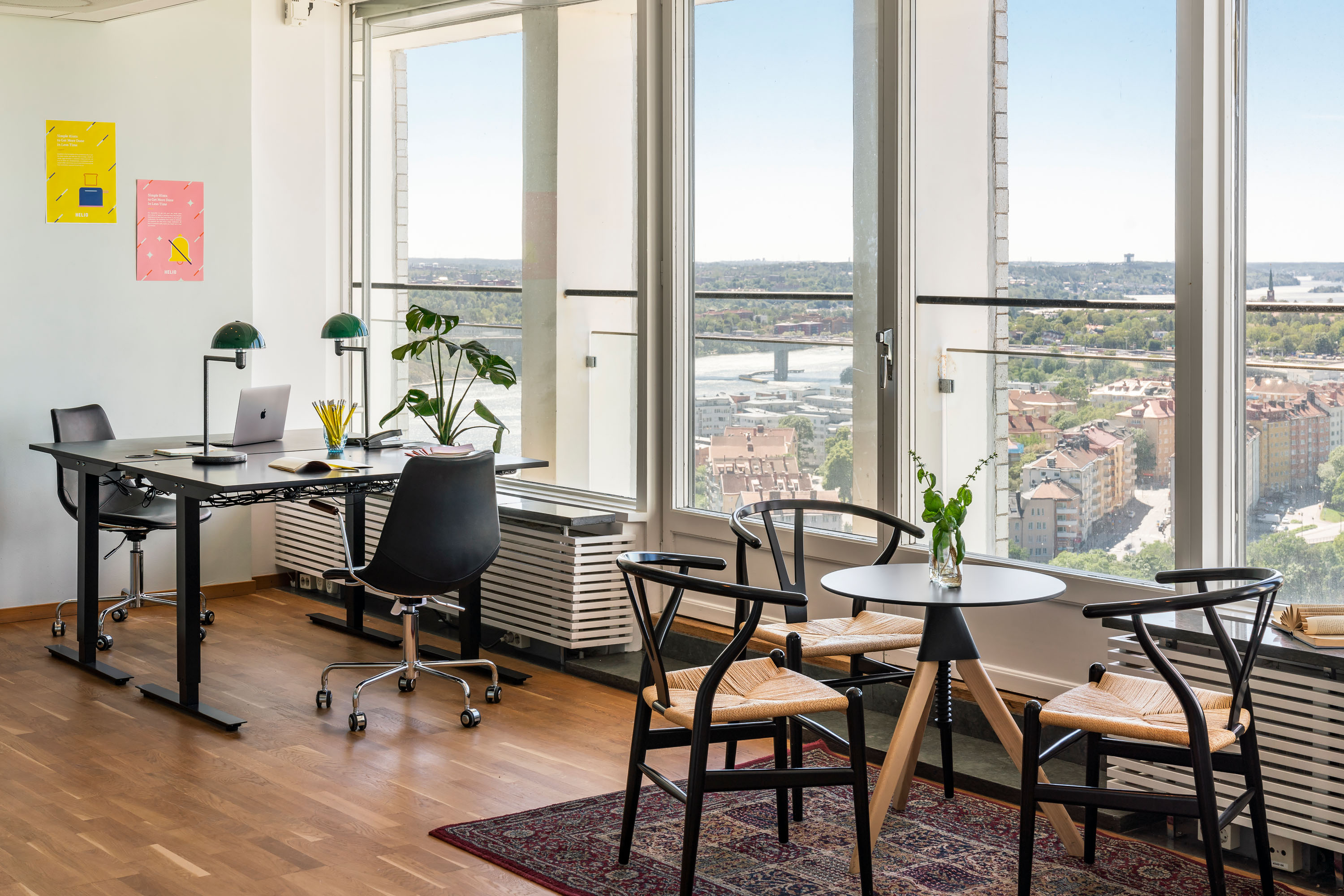 "Ever since I started working at Helio Kungsholmen, there's always been a special feeling when you press the button to go to the 23rd floor whenever you step into the elevator. The fact that we are now able to open these spaces up to our members feels really special, it's a space that few people have had the access to during the years that the DN-building has existed. Now all we need is a pair of binoculars so that our members can watch the Finland ferries pass through the archipelago!" says our Site Manager Albin Plantin.
We went up with our house photographer Mattias and took some photos to prepare for the opening, and we did feel a little dizzy.
We will open the new offices on September 1st, and there will be enough space for 2 to 30 people. Flexible spaces and solid desks will be available at street level.
Helio Kungsholmen is easy to access by the stom-buses right outside the door, there is a parking garage available in the building and Thorildsplan's metro station is a 5-minute walk away. If you're interested in a viewing, send us a message to info@helio.se, call 08 522 232 00 or chat with us through the bottom right corner!