Who: Hicham Chahine
Does: CEO, NiP
Where: Helio GT30
Ninja's in Pajamas, or NiP, is the hobby Counter-Strike team that has developed into one of the world's largest e-sport companies, with millions of fans worldwide. CEO Hicham Chahine is based in Stockholm. He gives us a glimpse of how they run the business, and describes it like leading the Manchester United or Barcelona teams in soccer.
Tell us about your area of work! Which of you are based in Stockholm?
"We are a total of 50 people working with Ninjas in Pajamas. Most of the operational activities take place at the headquarters in Skåne and Berlin, and this is also where the players practice. But it was important for us to also have a presence in Stockholm, one of Scandinavia's most exciting cities when it comes to tech and entertainment. Both the location and the design of the GT30 workplace suits us, and we manage marketing operations from here"
How does the collaboration with the players look like?
"This weekend we had several teams competing in LA, San Francisco and Atlanta. The events are followed by lots of people, and the team that is based in Stockholm constantly work in close contact with the players in many different ways. Our job is to support them, coach them and also help them create content for different channels."
The world of e-sports is growing more and more each year. What approach do you have when you develop a business like NiP?
"The way I see it, what we do is the same as running a soccer team like Manchester United or Barcelona. The only thing that really differentiates us is that instead of committing to soccer, we devote our time to games like Counter-Strike, League of Legends, DotA, Paladins, Overwatch and PUBG."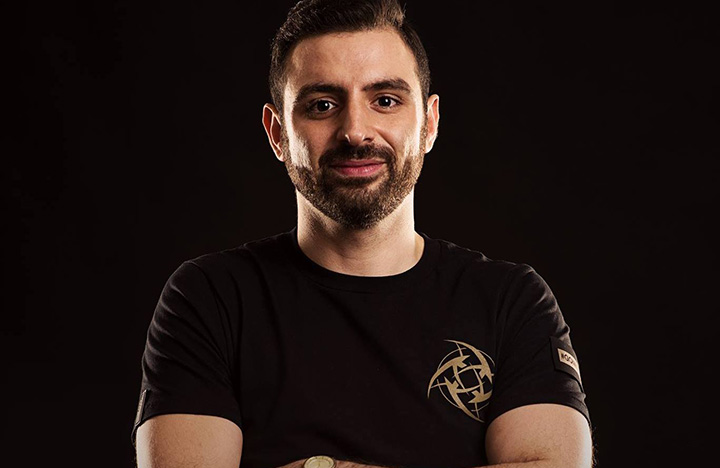 What is your biggest challenge?
"Our main focus is to have talented players in the teams, and that itself is a challenge. Also, we are a global company, and while other businesses often can target specific markets, we work with the whole world as our arena."
What can we expect in the future of e-sports?
"E-sport is definitely undergoing strong economic growth and it is also becoming increasingly recognized as a sport. I wouldn't be surprised if we during the next decade see a development where the industry becomes as big as international leagues like NBA or MLS. We are already on a level where viewing numbers and fan bases in e-sports are bigger than those of any Swedish sports club, and that means a lot."
Read more about our location on Grev Turegatan or about memberships at Helio.