It's almost time for us to open our doors in one of our favorite cities: Malmö! This has been an 18-month-long journey with the pandemic as a steady companion both during construction and around our plans for how to use the space when the virus (hopefully) is long gone.
You'll recognize many of the touches we've added from our other locations, but we've also made some changes to the office spaces that we think will be useful in the future. Those include obvious changes like more cubicles and areas for virtual meetings, opportunities to host hybrid-meetings with new technology, as well as wider and more varied spaces – we've thought of everything from focused work to social coffee breaks.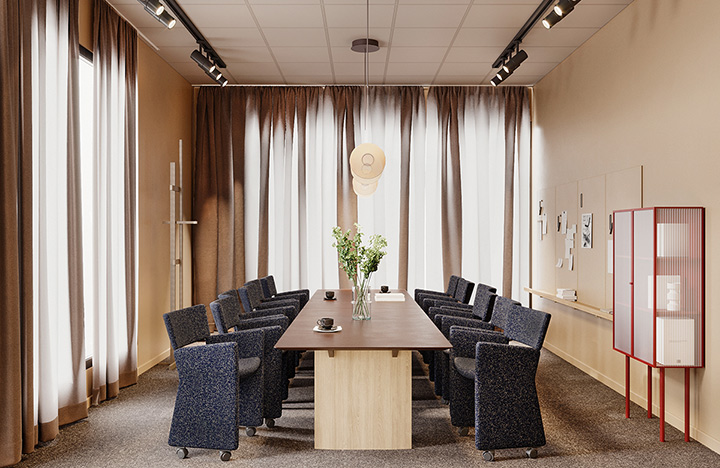 We've talked to Erik Danckwardt, head architect of Helio. He told us a little more about the planning behind the new location.
Erik, talk to us about the project and the plans! 
– We centered it around Helio's idea that the entire workday is important for people who use the coworking spaces, so we thought beyond the hours you sit in front of a screen. That means that we designed the space with all aspects of the day in mind, from early morning to late nights: food and drinks, learning, health, and community. We then constructed our features and flows around that. Malmö K6 is our biggest project yet, totaling 12 500 square meters, which naturally led us to put even more thought into common spaces and the lounges on the ground floor – but we think we've got a good thing going now!
What's the immediate feeling when you enter the space?
– If I had to choose a word, that would be "homey". Coworking is essentially a social concept, and as seen with our previous projects, the community-feeling is strengthened by the homey feeling and informal environments. We've also toyed around with both the interior and exterior of the building. The exterior is obviously postmodern, and we decided to borrow elements from the interior to bring it all together. And of course, we'll be there every day physically to set the mood!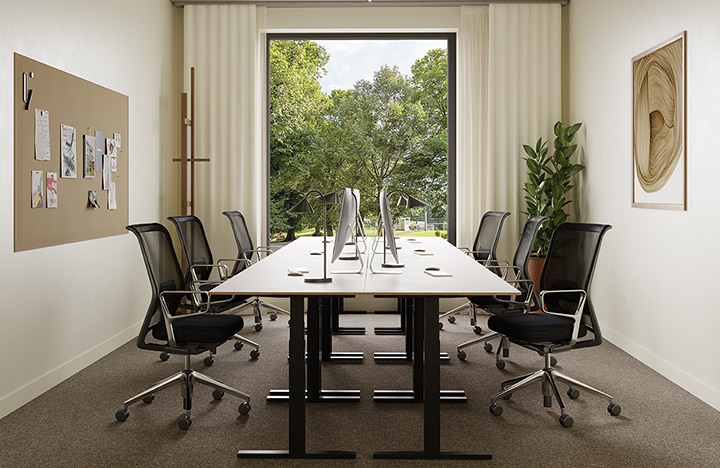 What does it look like right now? 
– In short, dusty. We're closing in on the finish line of the restaurant, the gym, the meeting rooms and the podcast studio. We're almost done with the office spaces, so it feels good to be able to host showings in January.
If you're interested in a showing, you can read more about Helio K6 in Malmö here, and our memberships here. We have different types of memberships, where you can either sit in open lounges, by a desk or have a room to yourself with space for up to 12 people. You can also book meeting rooms and event spaces with us, even if you're not a Helio member. Email us at info@helio.se and we'll talk.