Helio has recently started a collaboration with CJ Studio for our two newest establishments in central Stockholm; Helio Stockholm City and Helio Klarakvarteren. CJ won the award for the most beautiful office of the year 2022 with Caia Cosmetics, and they're behind several notable projects such as Liebling, Polarium, Hornstulls Bodega, and Bågar & Glas. Both of the new Helio facilities will open in September and the design work at the CJ Studio office is currently undergoing at supersonic speed—so we took a moment to interrupt them in the middle of their work.
Tell us, what is CJ Studio and who are the people behind it?
CJ studio was started in the fall of 2018 by us; Charlotta Skog and Jonna Flordal. Jonna was most recently an office manager at Utopia and Charlotta was a partner at Koncept. With over 10 years of experience in the industry, we had the desire to work closer to both the craftsmanship of the work and the customers, to be a small and fast-paced office with passion as our driving force. Our strengths are brand-building architecture, design and interior design that clearly strengthens our customers' brand and business. We work with offices, homes, retail, and hospitality environments for both companies and individuals. Today we are four people working together.
Two different projects of ours are proceeding at full throttle. Tell us more about Klarakvarteren and City. What is your inspiration?
When it comes to Helio Klarakvarteren, we have been inspired by the history of both the house and the street it's on. The venue has both the feeling of an old state room and a cool older industrial plant. We highlight this with the colors, shapes, and fixed and loose furnishings. The life and energy of the street seeps into the café and the co-working lounge. We create a dynamic feel in a meeting of musty colors, materials and bold, solid designs. It is permissive, slightly unconventional, familiar, full of contrasts, and brave.
At Malmskillnadsgatan 29, we're taking on a fantastic atrium, which is the focal point of the large office building. We are inspired by the bright atrium with its fantastic marble floor and the surrounding minimalist facades in brown and white. We're adding lots of warmth in the form of various lounges, warm wood in the furniture and wood panels, and some bold elements, such as the meeting room boxes and the café with intense colors and high-gloss surfaces. The feeling is cozy, social, timeless, international, and innovative.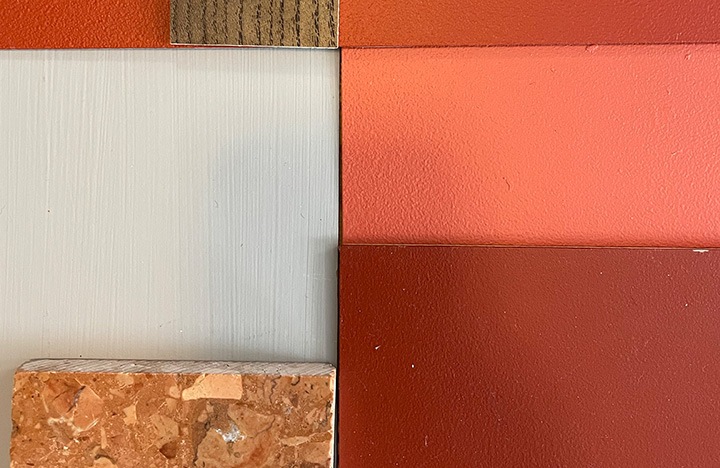 What is the difference between designing for coworking and designing for other projects?
What's different about designing coworking spaces, compared to designing other offices, is that there is even more focus on variety when it comes to both appearance and function. There should be places for all kinds of moods and occasions. Everything from "I want to be social and buzz with others" to "I want to work standing up for a while" or "I want to have top secret team meetings undisturbed". Coworking is closer to both hotel-, restaurant- and home environments. Therefore, we draw inspiration from all these environments to find the right warmth and richness of detail, and to make members really long to go to the office.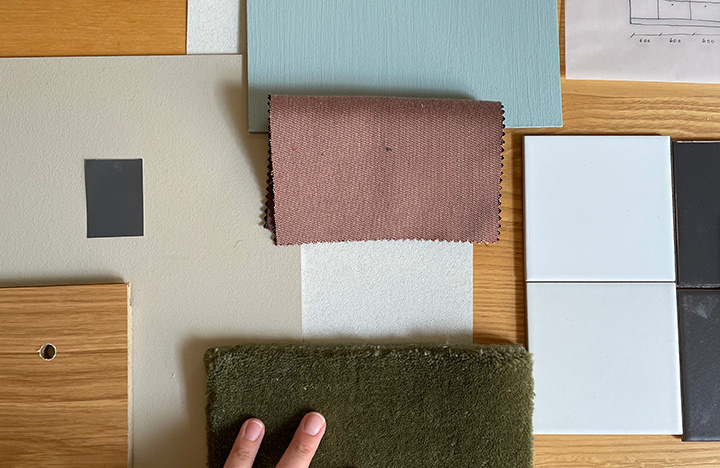 In a few short sentences, what can we expect when we step into the new Helio facilities this fall?
WOW! This is a place where I feel comfortable, a place I don't want to leave, a place where I feel both work focus and inspiration.
If you are curious about our two new Helio spaces that are opening this fall, take a look here at Klarakvarteren and Stockholm City. You can find more info about CJ Studio on their website!