A few months have passed since we opened the new Slussen, and time has flown by. We took a couple of minutes with Albin Plantin, who is the Site Manager at Slussen & Hornstull, to talk about the journey of the opening, which sandwich is the tastiest in the café, and why he hasn't started working out in the new gym yet.
Hi Albin, tell us a little bit about yourself?
I am a long-time employee who has been with the company since 2017 in various roles. Most recently, I have been working as a Site Manager at Hornstull and Slussen. This role entails being responsible for everything from finances to taking care of guests, members, and events at the different facilities. In this particular case, I have also taken on some additional responsibilities as a construction project manager, which has been quite an enlightening experience.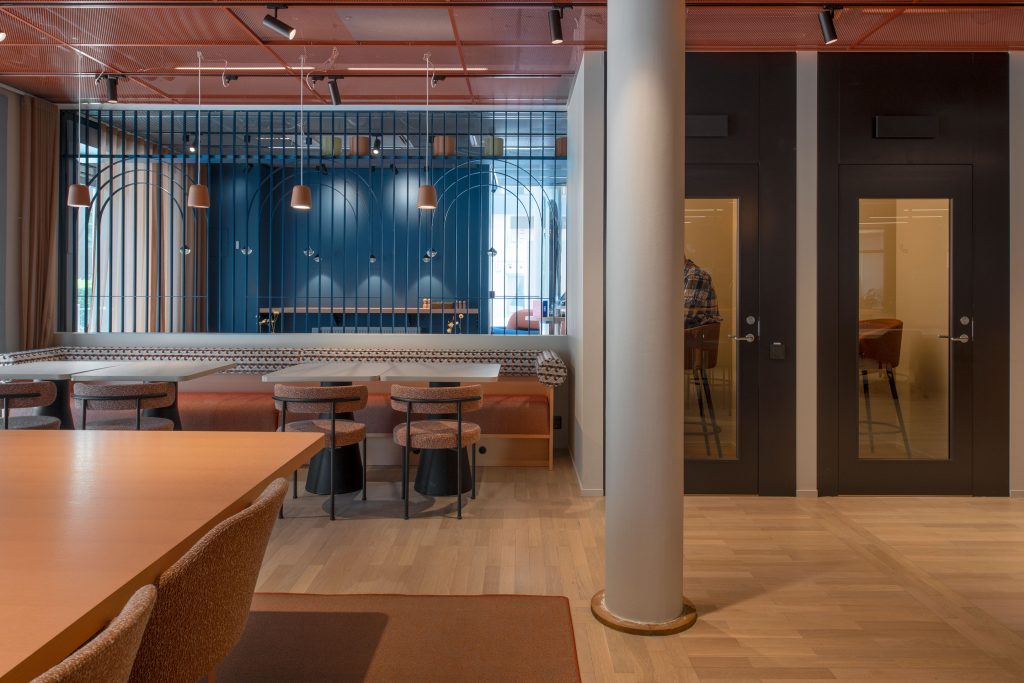 What is Helio Slussen?
Stockholm's best place for work! The longer version is that it's a building where you can either have your own permanent office or book a meeting room for the day, or simply drop in for a coffee at our open café. The location is incredibly central, right next to the subway, yet hardly any Stockholmers have stepped inside this building before, as it used to be the headquarters of a major company. Over the past 2 years, we have completely renovated the building from top to bottom, adding terraces, lounges, coworking spaces, a gym, and larger offices. The building is now called "Rymden" (which translates to "Space" in English), and as soon as you step through the door, it's me or my colleagues you'll encounter. Here, you can find more information and pictures to explore.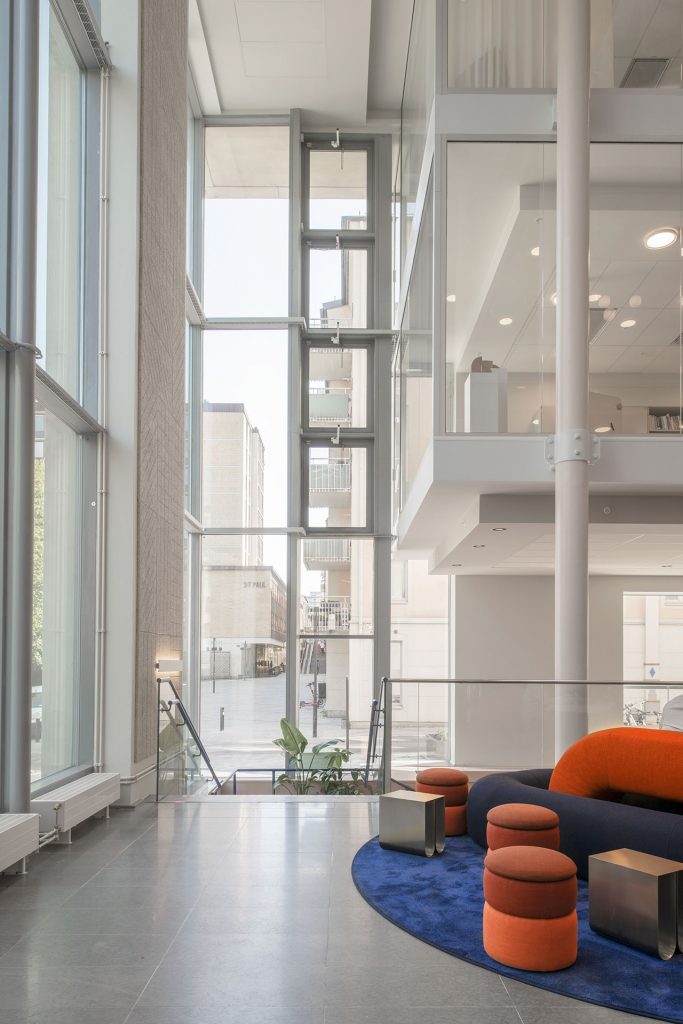 Why should I become a member at Slussen?
I could mention our Croque Monsieur with an extra dose of Dijon in the café! But really, it's probably better to ask our existing members about what they think. Last year, our members voted us as the Community of the Year, and if you read our member surveys, it seems like many enjoy spending time at Helio. You get a flexible office that includes everything you need and then some. There's also a gym for your workouts and ample spaces that allow you to vary your workday. And did I mention the world's most wonderful members? However, it's always best if you come here for a tour and experience the atmosphere yourself! We still have a few studios available, but everything else has been sold, which is a great testament to our success.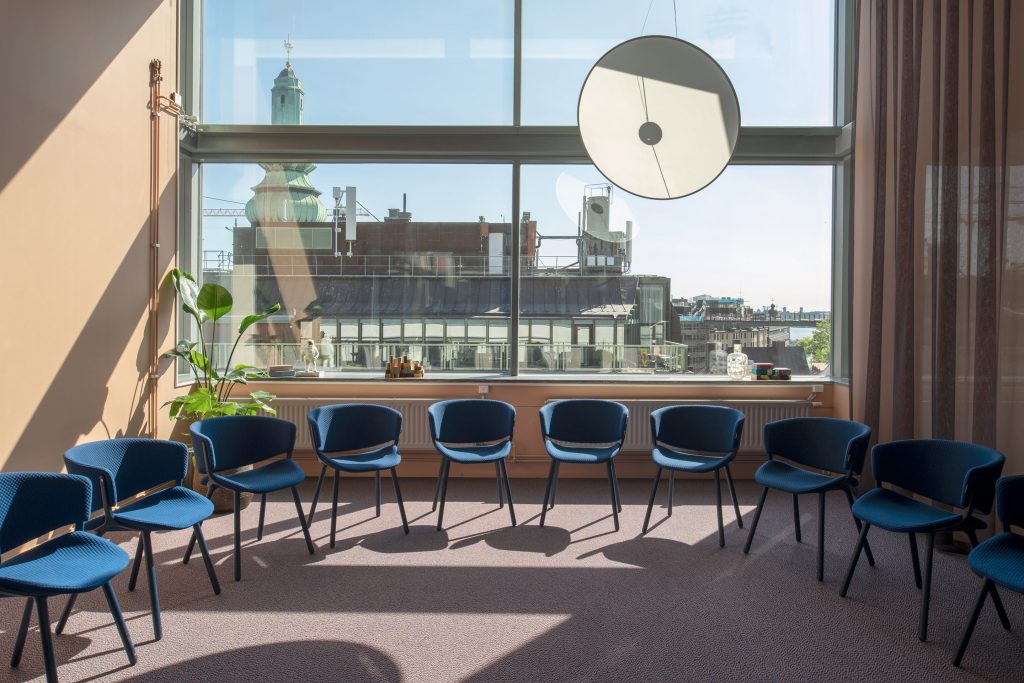 How is the training going in the new gym?
For my part, I'm at the "not approved" level at the gym in the building, so I've directed my workouts to other, considerably grittier places (Albin has won 20 Swedish championships in pétanque!) However, our active members have certainly gotten started, especially with our personal trainer Mark, who conducts several sessions a week that are included in the membership!
If you're curious about becoming a member or booking a meeting room at Helio Slussen, you can chat with us here on the website, email us at info@helio.se, or give us a call at 08 522 232 00.