Our brand new Hornstull location opens after the summer in the building that was once Stockholm's Shoe factory. Since 1998, Helio has created unique offices in the areas of some of Stockholm's most famous landmarks, and we've finally arrived in one of our favorite spots in the city. The building is one of few preserved factory buildings in the inner city, with everything that it entails; big vault windows, tall ceilings and raw brick facades. 
At Helio Hornstull, you'll find office spaces, co-working areas, pod studios, event spaces, cafés, meeting rooms as well as a tree with a birdhouse as an added bonus. You'll find a mixture of members from different industries, start-ups, freelancers and creative minds. Included in the membership fee are of course breakfasts, activities, yoga and lectures, and you can find our activity schedule here if you are curious of what every day with us will look like. We also have several other locations around the city that you can visit.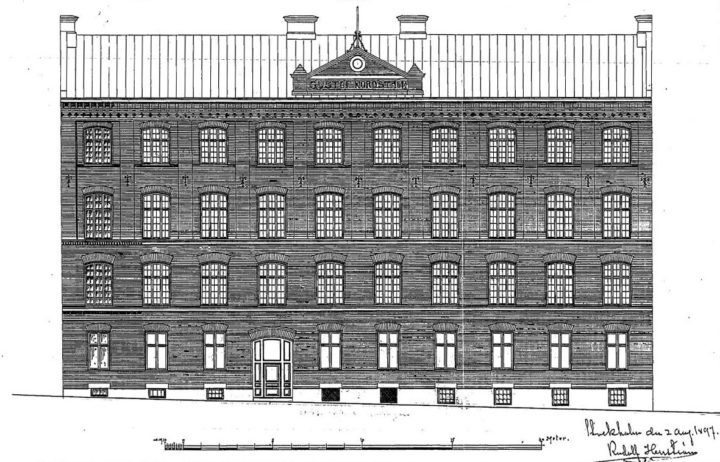 "Old factories were something you dreamed about drawing already in secondary school and this time we have discovered a unique twist on what you can create in this building. "Re-paint" has become a central theme, and we have also done in-depth interviews with members and people in Hornstull in order to create something that really answers the question: What does Hornstull need? We are looking forward to revealing the answer in September", says our architect Erik Danckwardt.
Are you interested in stopping by for a viewing? You can make a booking directly by phone on 08 522 232 00, chat with us down in the right corner or send an e-mail to info@helio.se
Prices: 
Membership Flex 3350:-
Membership Fix 5350:-
Studio – On offer
This is included in a membership at Helio Hornstull: 
Organic coffee from Bergstrand's and tea from Joe's Tea Company
Organic fruit
Events for members and networking get-togethers.
Superfast WiFi (1 GB)
Printer
Kitchen and pantry with a fridge and microwave
Our amazing community managers who accept both guests and deliveries
Membership prices on meeting rooms all over Stockholm
Different forms of both quiet and lively areas: coffee lounge, telephone rooms, meeting booths
Cleaning