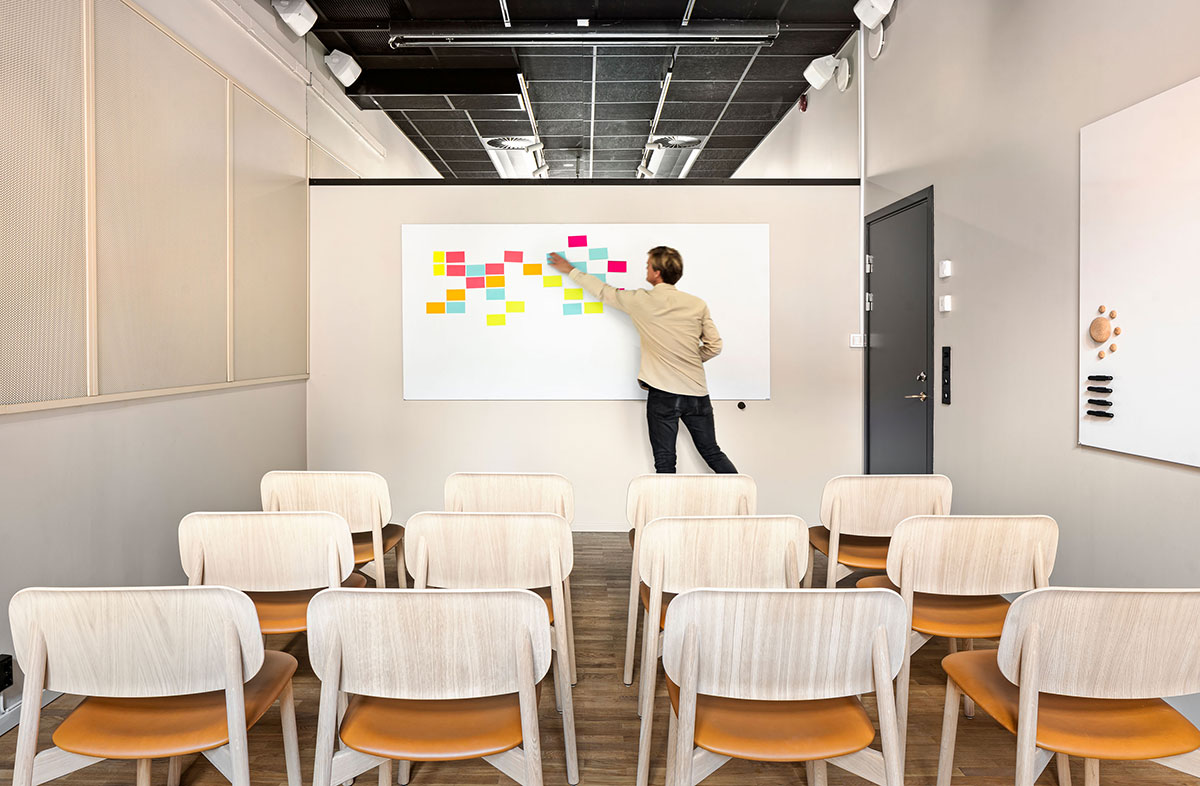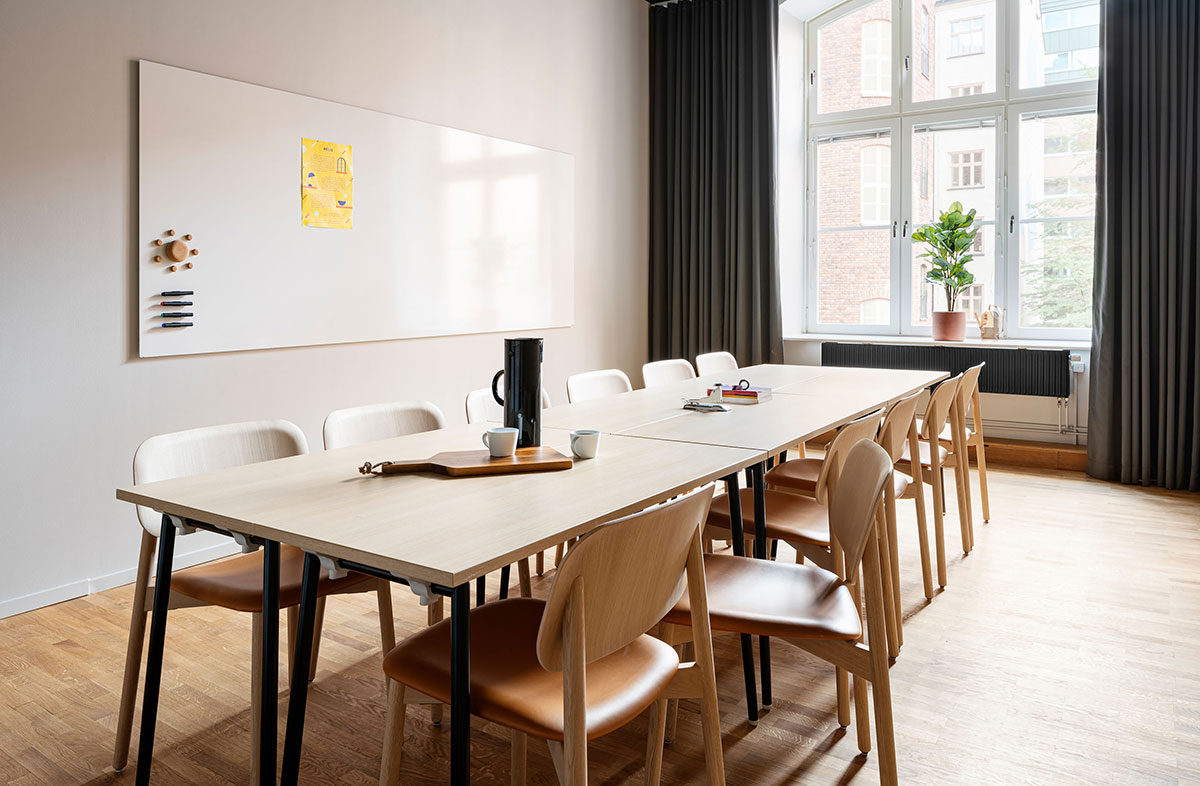 Our visitors' safety is our highest priority, and we have taken several measures to minimize any possible risks: How we serve food, extra cleaning routines, fewer people in all rooms and clear guidlines to be able to keep a safe distance.
Salamander was the best selling shoe brand from this turn-of-the-century shoe factory. Nowadays, it's a large conference room created to host workshops or off-sites. We've doubled up on whiteboards, and added a 8 meter long metal wall with magnets to keep all your ideas in place. The tables are flexible and can be moved around – or out of the room if needed!
Lightning-fast WiFi, a projector for presentation and sound system are included. If you're in need of catering, drinks and coffee we're here to help. Welcome to Helio Hornstull.
Facts
Size

27 sqm

Projector/Screen

Yes

1GB Wifi

Yes

Catering

Yes
Hornstull
Hornsbruksgatan 23b
117 34 Stockholm
Hornstull
Bus 4
Högalidsgaraget, Hornsbruksgatan 12
Bike stand in courtyard
Other meeting rooms at Hornstull